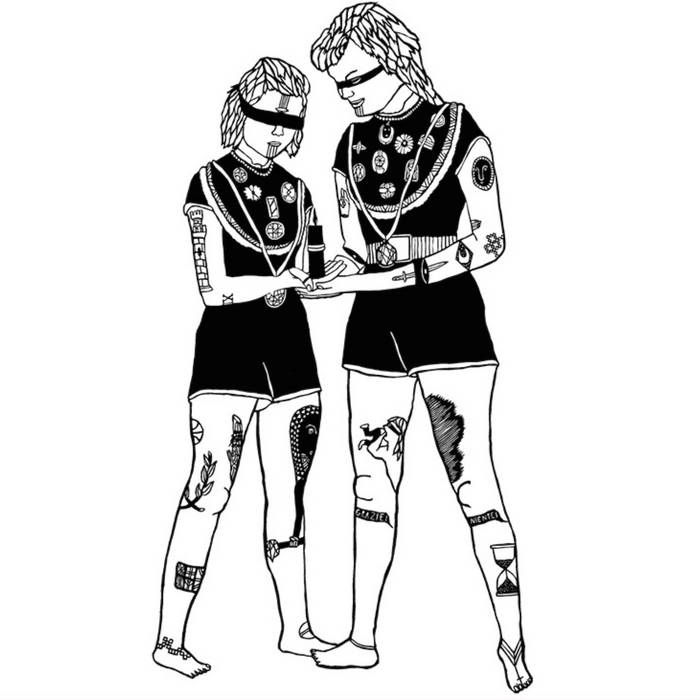 After the initial release of the first track 'Love Me' the full new EP from Roniia has landed and it's a cracker from start to finish. After the pounding beat-girl feel of track 1 we're back into more familiar territory with track 2. 'Run' first appeared on last year's 'Mixtape Vol. 1' and to my mind it's one of the best things they've ever recorded. Nona's vocals have never sounded so good and they soar perfectly over the dark beats below them.
Title track 'Sisters' is a calmer affair, at least to start with as Nona takes the spotlight. Halfway through though the beats and synths kick in again, fighting to take centre stage. 'Beg' is a brooding 2 and a half minutes that wouldn't sound out of place on a Massive Attack record, and the EP closes with 'Hell', which is has a swooning, beautiful melody hidden behind a swathe of synths and distortion.
Stream and/or buy the record below.