That's mixtapes in the hip-hop, new artist trying to break out sense of the word, rather than a tape you've made for yourself or to give to someone you fancy. Each of these three releases is available to download for free (links are in the full reviews) but each is actually worth paying for. The quality of some of the tracks here is so good I'm convinced that every one of these guys is gonna become a star in 2015 (and if they don't then they bloody well should've done).
1. 'Indigo Child' by Raury
He's only 18, but I reckon Raury is very quickly shaping up to be the new Frank Ocean. He sings, he raps, he covers a whole variety of styles, but one thing's for certain - everything he does is excellent. You've only got to hear his starring role on the new SBTRKT album to get a sense of where he could go with a few major collaborations. A guy with shy-high ambitions but, importantly, talent to match, he'll take on the world in 2015.
Click here
for full review and download details.
2. 'Grey Skies 3' by Genesis the Greykid
Atmospheric, poetic hip-hop with a soul and a conscience. This is the third mixtape from Genesis the Greykid a.k.a. Russell McGee, over the course of which he's really developed as an artist, to the point where he should now be on the brink of stardom. Owing as much to DJ Shadow as it does Kanye West, this album rewards repeated listening, with great samples, dialogue clips from Christopher Nolan's movie 'The Prestige' and brilliant little hooks and melodies. To my mind the downbeat, more introspective tracks are the most successful, but it's all great.
Click here
for the full review & download link.
3. 'A Little Late' by Loyle Carner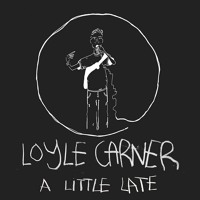 Quality UK hip-hop can be a hard thing to find, but Loyle is beating his own path, steering clear of imitating gangsta clichés that would just sound daft coming out his mouth, and instead creating intelligent lyrics and upbeat vibes that remind me a bit of Oddisee. He's garnered some good press lately, making a track for the Turner Prize and doing something with Mercury-nominated Kate Tempest, so I'm sure you'll hear more of him in 2015.
Click here
for the full review & download link.